Codename Convenient Wadala @ 7738678013 Labdhi Lifestyle 1BHK, 2 BHK & 3 BHK Apartments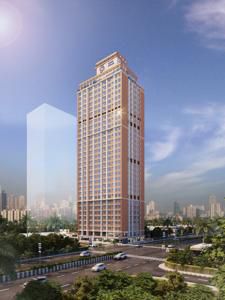 Codename Convenient Wadala is luxurious project launched by Labdhi Lifestyle. It is wadala's finest project as per residences and prices. Costing of each homes in this project is competitive compare to other projects right from chembur to wadala.
Codename Convenient Wadala beautifully designed by Labdhi developers and it offers you the natural view from your apartments. All the apartments of Codename Convenient Wadala will have branded fittings and the structure wull have menities such as Lifts, Elevators, Multipurpose Rooms, Car Parking and many more providing you the luxurious feel of living. The project Codename Convenient Wadala is located near Upcoming International Airport, Number of schools, hospitals and many more for the ease access to the nearby infrastructure has come up with a thoughtfully designed an integrated mega township at Wadala Mumbai location - Codename Convenient Wadala. Labdhi Lifestyle has planned to make this residences one of the lavish home concept which will be liked by end users and investors.
CODENAME CONVENIENT Wadala project will have various designs in various sizes of 1BHK, 2BHK, 2.5BHK and 3 BHK apartments. HOMES WHICH COMES IN BUDGET, Thats by Labdhi Lifestyle Wadala project.
AMENITIES
JAIN TEMPLE & UPASHRAY

GYM

AMPHITHEATER

SKY LOUNGE

MINI THEATRE

YOGA ROOM

STEAM & SAUNA ROOM

MASSAGE ROOM

JACUZZI, CRECH ROOM

LIBRARY & LAUNROMAT



CODENAME CONVENIENT Apartments Availability & Price
1BHK - 300 sq ft to 487 sq ft - 99 Lacs All Inclusive
2BHK - 487 sq ft to 717 sq ft - 1.48 Cr All Inclusive
2.5 BHK - 717 sq ft - 2.18 Cr All Inclusive
3BHK - 846 sq ft - 2.57 Cr All Inclusive.
Contact - Mr Omprakash Gaud - 7738678013

Powered by 123ContactForm
Comments