Adani Western Heights Andheri West, 2BHK, 3BHK 4BHK Apartments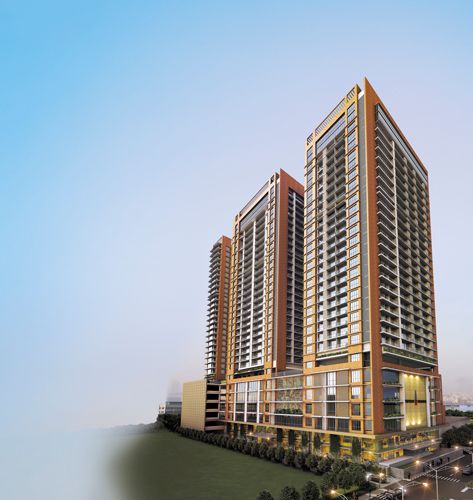 Adani Western Heights is located on JP Road at Four Bungalows in Andheri West Mumbai.

Adani Group has designed 2BHK, 3BHK, 3.5BHK and 4BHK luxury apartments. Here one can choose unit such as 2BHK starts from 1300 sq ft, 3BHK are 1775 sq ft, 1885 sq ft, 2005 sq ft, 2100 sq ft etc. Western Heights Andheri, has Sewage Treatment Plant and Rain Harvesting that work towards preservation of water. The condos of this project is mind bogglingly designed and well decorated with all the modern facilities collected from all corner of the globe. Each apartment are different from each other and doors of two abode doesn't face each other the privacy of every single living soul has been taken good care by the developer.
MORE THAN 40 LIFESTYLE AMENITIES
AMENITIES ON PODIUM LEVEL
Swimming Pool

Fun Pool for kids

Indoor Games

Basketball Hoop/Skating Arena

Lounge

Timber Deck W/ Open Bar/Cafeteria

Hobby Zone

Multipurpose Hall

Seating Deck

Water Feature

Kids Play Area & Cycling Track

Hi-tech Gymnasium & Spa

Aerobics Zone

Senior Citizen Corner

Reflexology Path

Yoga Corner

AMENITIES ON TERRACE
Jogging Track

Amphitheatre

Party Lawn

Meditation Plaza

Exercise Area

Reflexology Path

Viewing Deck

Sculpture

Seating Alcove

Service Counter
PROPERTY CONFIGURATION - NEARING POSSESSION
2BHK 1350 - 1450 SQ FT Sold out
3BHK 1696 TO 2129 SQ FT, Available
3.5BHK 1924 TO 2194 SQ FT, Available
4BHK 2572 TO 2707 SQ FT Sold out
WE HAVE 9 LAYOUT OF 3 BHK APARTMENTS, SO PLEASE VISIT A SITE TO SEE ALL READY APARTMENTS
NEARING POSSESSION,
FOR BOOKING, PLEASE VISIT BY AN APPOINTMENT ONLY
CALL Omprakash Gaud - 91 8793633023 / 91 9765642136
Report abuse | 123ContactFormPowered by
Comments