Akoya Golf Panorama Dubai || Damac properties Golf studio apartments Panorama | 1-2-3 Bed townhouse apartments
"GOLF PANORAMA" is new launch residential project planned by DAMAC properties it is an upcoming project at Akoya Dubai.
"GOLF PANORAMA" includes specious studio apartments 1 Bedroom & 2 Bedroom apartments and 3 Bedroom townhouse which has unique designs. The apartments of this project offers the stunning view with world class amentieis.
Property Type
Type of apartments Sizes Price
Studio Apartments 664 On request
Studio Apartments 594 ===
Studio Apartments 530 ===
1 Bed Apartments 960 ===
1 Bed Apartments 927 On request
1 Bed Apartments 1016 ===
2 Bed Apartments 1558 ===
2 Bed Apartments 1569 ===
2 Bed Apartments 1769 ===
3 Bed Townhouse 2525 On request
Project Status : Pre Launch Stage
Contact us : 08793633023

Know more details on golf panorama akoya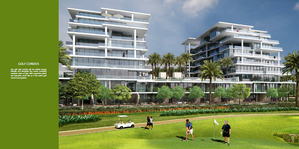 Comments