Kul Radiance Bandra East | 1-2-3 bedroom apartments by Kumar
KUL Radiance is popular residential project at Bandra East. It is a wonderful property, offers 1BHK, 2BHK AND 3BHK apartments. KUL Radiance has all specious apartments with specious living rooms and each bedrooms.
KUL Radiance is located on prime location of Bandra East.
About Kumar Builders
'Kumar Builders' is not merely just an organization it is a symbol of harmony, the epitome of togetherness, in short a revolution that promises to enrich the lives of each one we touch upon. Today the Kumar Builders is professionally managed under the guidance of our chairman Shri. Lalit Kumar Jain by a team of qualified and dedicated professionals and managers who have vast experience and expertise in the area of architecture and design, project planning and implementation, legal matters, procurement and marketing.
The story of transformation from Kumar Builders to KUL.
Kumar Builders "A KUL stands for knowledge, usefulness to society and legacy. In Hindi the word KUL also stands for a family and heritage values"
It is also the quintessential element of progress, of growth, of triumph and of evolution. Evident from the rapid transformation of society and terrestrial landscape, change is a metaphor epitomizing a journey from settlements to cities, from sheds to skyscrapers and from 'then' to 'now'.
With the changing dynamics of real estate coupled with competitive delirium and the passion to adhere to highest of customer expectations, change was inevitable and vital. Patently, the flawless repute of Kumar builders in Pune was about to meet the agility and dexterity of a swift, fast and ambitious city.
So the question that arose while pondering over the same was to how to give it a new name, a new identity and a fresh appeal to a vintage and mighty trade name. Having been a successful achiever in the real estate market, Mr. Lalit kumar Jain decided to venture beyond the traditional outlook of realty market and escalate a step above the just another famed builder. It was time to put those years of experience and dedication to test and merge novelty with niche. Kumar Builders Continue.
PROPERTY CONFIGURATION
1BHK 630 SQ FT
2bhk 876 SQ FT
3BHK 1680 SQ FT
For booking and quick site visit call - 8793633023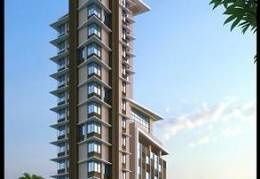 Comments