Lodha New Launch Andheri East, Lodha announces pre launch booking for Andheri East Project.
The Loadha group has 4.5 acres land to launch new residential project at MIDC Andheri East. The group has already running project on this place but apart from this they has started new project. This project booking is still in pre launch where booking will start soon. any of interested in booking can contact to our official web page www.builder-property.com . as the builder-property.overblog.com and www.builder-property.com is the channel partner of Loadh Group.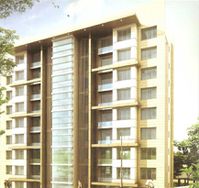 Extending over 1 lac spectacularly landscaped square feet, this is a planned luxury development on a scale never seen before, a lavish oasis in the bustling suburb of Andheri East. With spacious luxury residences ensconced in this unique spa environment,this is designed to be much more than a place to live. It is a haven, a reviving, renewing experience, a source of infinite well-being and serenity. This has been conceived, designed & built with a single-minded mission: to make every day of your life a truly relaxing, refreshing & invigorating experience. With aesthetics, planning, amenities and luxuries beyond your expectations, leave the stress & din of city life behind. Come home to your personal spa.
1 lac sq.ft. of lush greenery
iPad controlled home automation
Fully-equipped spa with steam, Jacuzzi & massage facilities
Air-conditioned homes with marble flooring
Water-inspired Landscape by Sitectonix, Singapore
International bath fittings
Yoga, Meditation Pavilion & Waterfront Cabanas
Vastu compliant design
Modern security systems
2BHK 1000 sq ft
2BHK 1200 sq ft
3BHK 1700 sq ft
Status : Pre Launch
Contact us : 91 8793633023
Url www.builder-property.com
Comments