SOBHA MARVELLA, Ring Road Bangalore @ 08793633023 | Shobha developer Bangalore | New residential projects in Bangalore
About the Project
SOBHA MARVELLA.
Sobha Marvella is new residential project coming up at Sarjapur Outer Ring Road Bangalore. Life has so much to give. And time is the key to getting them all. When you have it, you are very well enriched. You bond stronger with your family. You pursue passions better. You enjoy deeper the vibrant hues of life. You discover the fount of possibilities. You feel at home with the world. This priceless feeling has been crafted. With sheer passion. And profound insight. For dear you. And your dear ones. Welcome to Sobha Marvella. Happy times are waiting.
Sobha Marvella offers 3 BHK and 4 BHK specious apartment.
Property confuguration :
Type of apartment : Hi-tech Super Luxury
Location : Sarjapur Outer Ring Road
Land Area / No. of Units : 1.6 acres - 86 units
No. of Blocks / Floors : 2 Blocks (B+G+10) & (B+G+11)
Type of flats : 3 BHK – 1846 – 1857 Sft
3 BHK + Servant (Room + Toilet) – 2015 – 2108 Sft
3 BHK + Private Garden – 1877 – 2068 Sft
4 BHK Duplex Penthouses – 3700 – 3744 Sft
Car Park : Single for 3 BHK & 2 for Penthouses
Sanctioning Authority : BBMP
Launch Date : 2nd June, 2012
Contact : 08793633023
Amenities :
Gym, Swimming pool, Children's play area.
Lake View Clubhouse
Clubhouse with following facilities in (G+5) floors :
- Cafeteria
- Indoor Badminton Court
- Tennis Court - Outdoor
- Crèche
- Gym
- Swimming Pool
- Bar
- Cards Room
- Library
- Squash Court
- Billiards
- Multipurpose Hall
- Aerobics
- Ladies Parlor
- Gents Saloon
- Clinic
- Meditation Room
- Table Tennis
- Health Spa

Sobha Developers Ltd, a Rs. 15 billion company, is one of the largest and only backward integrated real estate players in the country.
With three decades of experience in creating resplendent interiors of palaces and masterpieces in the Middle-East, Mr. PNC Menon founded Sobha Developers in 1995 with a clear vision to transform the way people perceive quality in the real estate sector in India.
Sobha developers has always strived for benchmark quality
Since inception the company
, customer centric approach, robust engineering, in-house research, uncompromising business ethics, timeless values and transparency in all spheres of business conduct, which have contributed in making it a preferred real estate brand in India. In 2006 Sobha went public through its initial public offering in 2006, an event that created history when the issue got oversubscribed a record 126 times.
For free site visit and Payment schedule contact 08793633023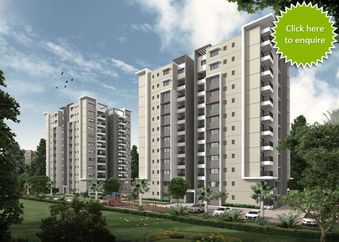 Floor Plan
Find more projects in Bangalore
Comments