Supreme Aishwarya Powai @ 8793633023 | Supreme Aishwarya rates, New Launch property Powai Mumbai
Supreme Aishwarya is New Residential Construction launched by Supreme Group of Companies. Supreme Aishwarya is coming up with two residential towers of 10th and 17th floors, it's situated near to Hiranadani Hospital IIT Powai.
Supereme Aishwarya offers the option for 2 & 3 bedroom apartments, A unique blend of architecture and nature, Aishwarya offers luxury homes set in near proximity to the commercial hub and vibrant township of Powai. The project designed by the renowed VSA Space Design Pvt Ltd provides you your own space. privacy and luxury.
Supereme Aishwarya has 2 apartments on per floor it is well designed apartments with balconies and excellent cross ventilation. It has intercom in all residential units and entrance lobby with CCTV monitoring system.
Specifications
Open space around the building.
Flooring for all common areas & staircase will be of cota stone or equivalent. The main entrance lobby will be a combination of Marble and cota.
A security cabin will be located at an appropriate place.
Camera in main entrance lobby.
Disignated space allocated to Gymnasiums and society office on first floor.
Rain water harvesting.
Generator back up of Elevators and designated common area.
Separate mail box for each apartments.
Configurations
2 BHK Salable Area 1170, Carpet 775
2 BHK Salable Area 884, Carpet 570
2 BHK Salable Area 1209, Carpet 780
2 BHK Salable Area 1054, Carpet 680
Project Status : Construction is going on
Contact us : 8793633023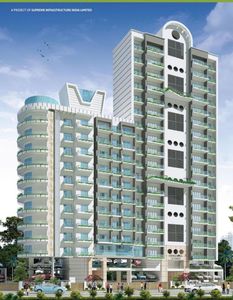 Supreme Aishwarya powai, Supreme Aishwarya rates, Supreme Aishwarya new launch, Supreme Aishwarya price, Supreme Aishwarya floor plans, Supreme Aishwarya location, Supreme Aishwarya address, Supreme Aishwarya status
Comments